Bio Sculpture & Calgel Overlays

Full Cover Extensions Available
An alternative option to traditional acrylic or hard gel extensions
Enhance your natural nails.
Welcome to Clare´s Nails, I am a nail technician based in Milton Keynes. I specialise only in gel nails and have been doing nails since 2011. I live in Shenley Brook End and have a small salon based at home.
I am fully qualified in Bio Sculpture and Calgel. They are both very hard wearing, durable and flexible, unlike a standard gel polish. They last 3/4 weeks depending on your nail type and condition - sometimes longer!
Nails can be treated with IBX before applying gel depending on the nails condition (see my IBX page). They soak off in 10/15 minutes. If I apply gel to your nails, (overlay) and you return for another set the soak off is free.
I offer full cover tip extensions, applied using clear gel (see my full cover extensions page)
I DO NOT OFFER INFILLS
Take a look at my
gallery
to see some of my recent work and look at my
customer reviews page.
What I offer..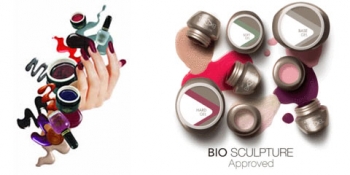 Manicure with Bio Sculpture & Calgel
Pedicure with Bio Sculpture & Calgel
Bio Sculpture & Calgel Soak Off
Nail Repair
Nail Art
Sculptures
Full Cover Gel Extensions

Advice
Oil based products and strong detergents can cause gel to lift, so always use gloves when cleaning and gardening
If swimming regularly, wash hands after swimming to remove chlorine as this is a very strong chemincal that can cause your gel to lift. Replace your Top Coat more regularly to protect gel.
After applying sun tan lotions, wash hands thoroughly or use a wet wipe as this can cause gel to lift and discolour.
If you have Acrylic nails on, please get these removed prior to your appointment. I am not trained nor insured in Acrylic nails and will NOT be able to remove these for you.