Full Cover Tip Extensions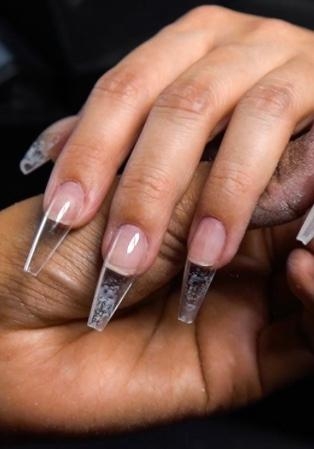 You´ve heard of acrylics. You´ve probably tried your fair share of press-on nails. And you´ve most likely gotten a gel manicure at least once in your life. So, what do you get when you combine all of the best traits about each of these nail treatments into one service? Gel nail extensions. Add length to your regular nails like a press-on, and are as strong and long-lasting as acrylics, but without the powder or the harsh chemicals. Gel nail extensions definitely deserve a spot on your radar.

Gel nail extensions are healthier, not only for the person getting them, but for the person doing your nails.

Beyond being a healthier option for nail lovers, gel nail extensions are easier and quicker to apply. They come in a kit with a variety of gel tips in different sizes and widths, so you can pick which gel nail tip best suits your own nails. While they do come in different shapes — square, round, or stiletto — you can cut and shape them however you want.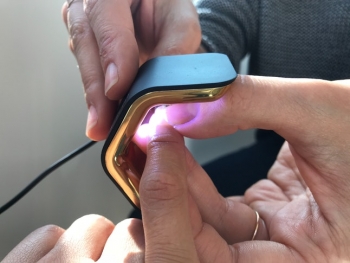 Here´s how it works: A thin layer of a clear gel is used to apply the extension to your own nail. After doing so, it´s cured, with the nail extension on top, The gel will act as a bonder, so that the extension and your nail become one. The clear gel product fills in any of the gaps, making the nail extension even stronger, similar to an acrylic.

Your gel nail extensions can lasts 3/4 weeks, it should last you as long as a gel manicure would, depending on your natural nail growth.

The advantages of full cover tip extensions include:



The healthy alternative to acrylics with minimal fumes and odour.


Flawless looking finish


Treatments do not require dehydration prior to application


Flexible but durable


Does not damage the natural nail plate


Easy to apply


Easy to care for at home


Cures in 30 seconds under LED lamp or 2 mins under UV lamp